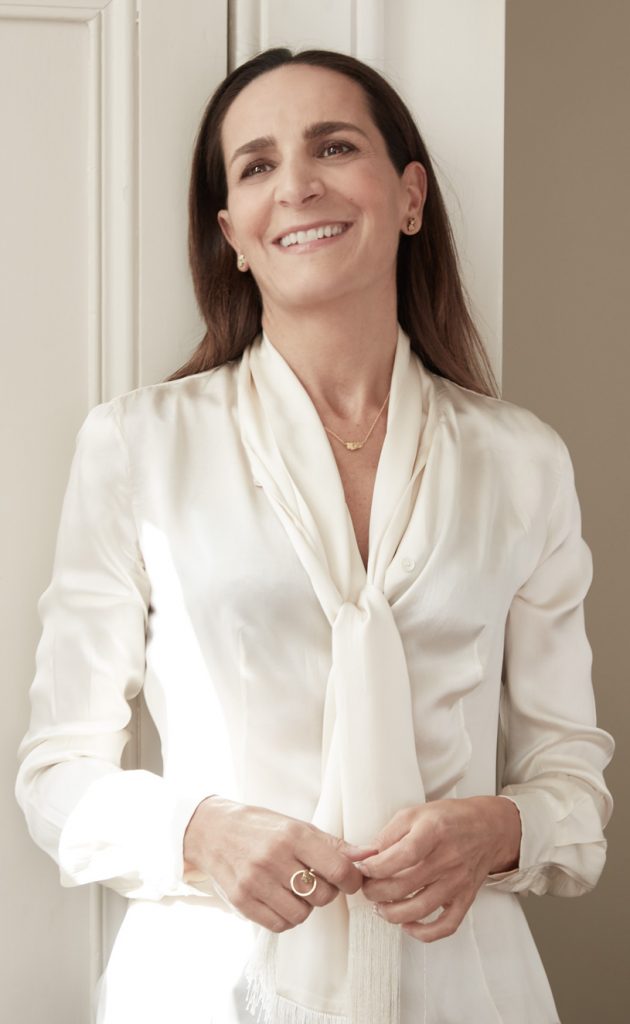 Hi, I'm Daniela Colaiacovo. I founded MAKAL in 2018, blending my love of Italian design with first-hand experience of working in the gold mining industry.
Mayan civilisation is a personal source of inspiration and our name MAKAL is borrowed from an ancient river at the heart of that tradition. When I saw gold nuggets being lifted from the river bottom by the hands of our co-operative partners, I immediately recognised their potential as items of great beauty in their own right.
Most mines melt down nuggets and mix them with other sources of gold. I wanted to preserve these treasures, shaped by natural forces over millions of years. What better way to show them off than in exquisitely designed and crafted jewellery? That is the purpose of MAKAL.
Passionate about art and design, I am involved in the creative process every step of the way. Each MAKAL collection collaborates with female jewellery designers. I'm also proud to draw on contemporary Italian craftsmanship from my homeland to enhance the raw beauty of gold nuggets and coloured gemstones.
Sustainability has played a leading role in my life over many years, including my time as a one of very few women operating in the male dominated mining sector. My family's mine in Central America pioneered an innovative business model to produce fully-traceable gold from ethical operations and women-run cooperatives. This led to zero-waste extraction and chemical-free processing. We treated local artisanal miners as equal business partners. I believe mining should be a positive force for community development – a commitment that sits at the heart of the MAKAL brand.
Our customers are discerning and principled individuals, with the confidence to wear fine jewellery that is truly unique. There's nothing quite like a MAKAL piece, so there's nobody quite like a MAKAL owner.