We are committed to responsible sourcing

We are committed to minimising waste

We are committed to sustainable packaging

We are committed to artisanal craftsmanship

We are committed to empowering women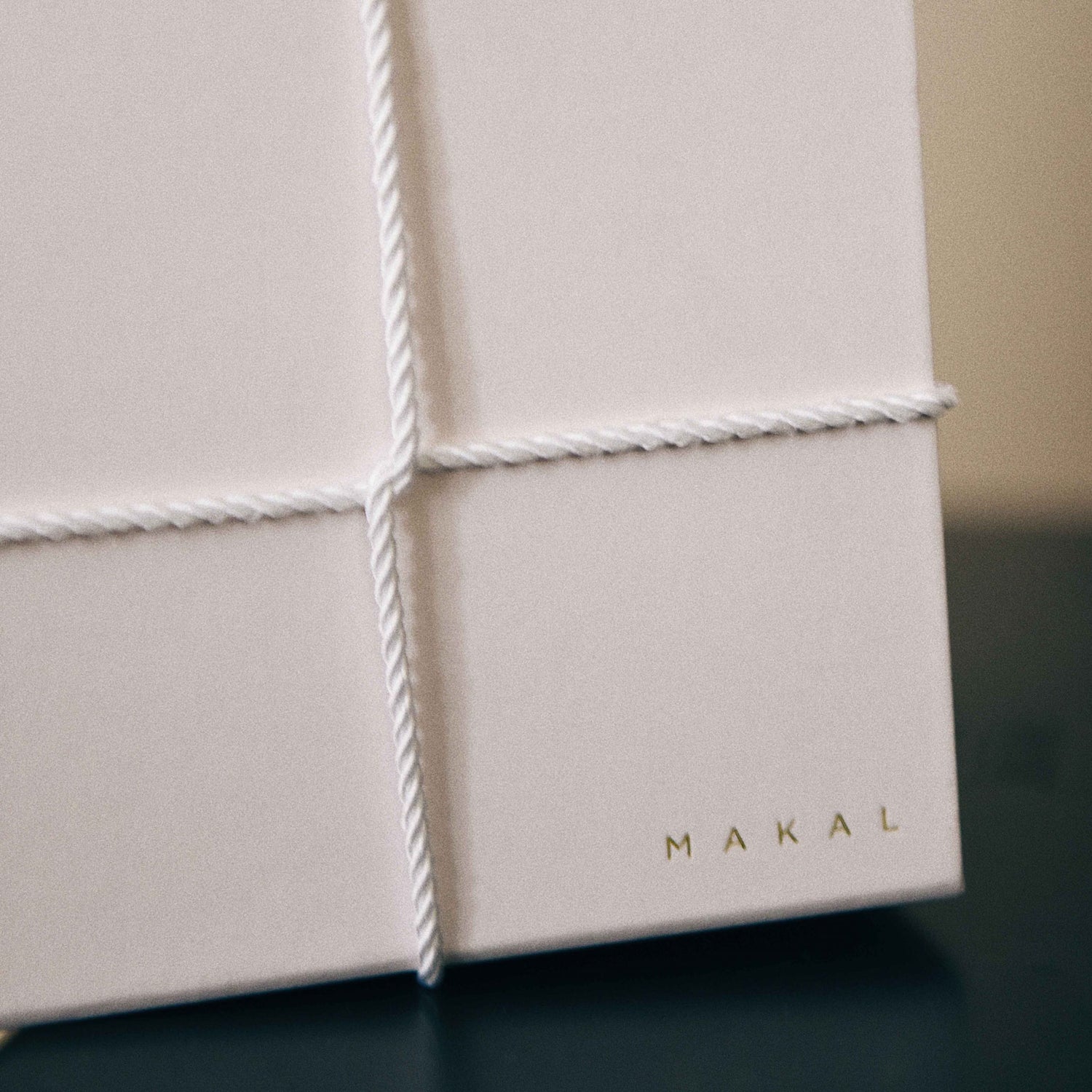 In a sustainable circular economy, re-use is preferable to recycling, and good design makes that possible. More than just a wrapper to be thrown away, our packaging has been designed to serve as an elegant jewellery box that you can use to keep your MAKAL pieces safe for years to come and pass down to future generations.
All the materials used in our packaging are eco-friendly. Our boxes are made from paper certified by the Forestry Stewardship Council, and every detail has been considered with environmental protection in mind.